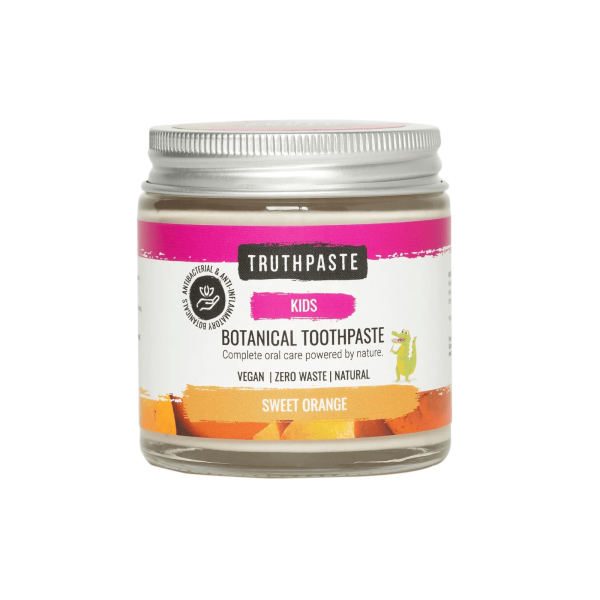 Children's Truthpaste (100ml)
£9.99 — or subscribe and save 10%
Brushing teeth is never a chore with truthpaste! Our tasty formula is designed with little teeth in mind but suitable for the whole family.
This mild but minty alternative to conventional toothpaste is made from 100% natural ingredients which fight the bacteria that cause plaque and cavities.
With Coconut, Calendula & Aloe Vera to maintain healthy teeth and gums and protect against early signs of decay, and 16% Xylitol to fight plaque & support a healthy pH balance.
Free from: foaming agents, SLS, Fluoride, Triclosan, Glycerine, Titanium Dioxide, Palm Oil & Gluten.
100% Natural, Vegan & Zero-Waste

Suitable for use during pregnancy and when breastfeeding.
Use: Our 100ml jars last up to 3 months with one person brushing twice a day – that's just 8p a day!