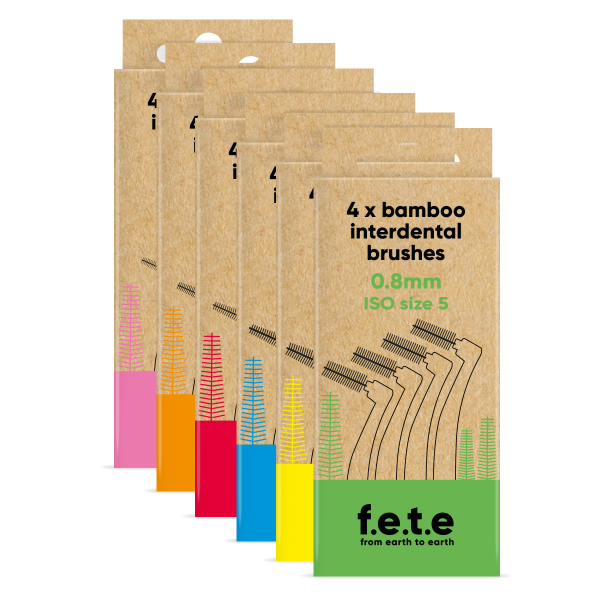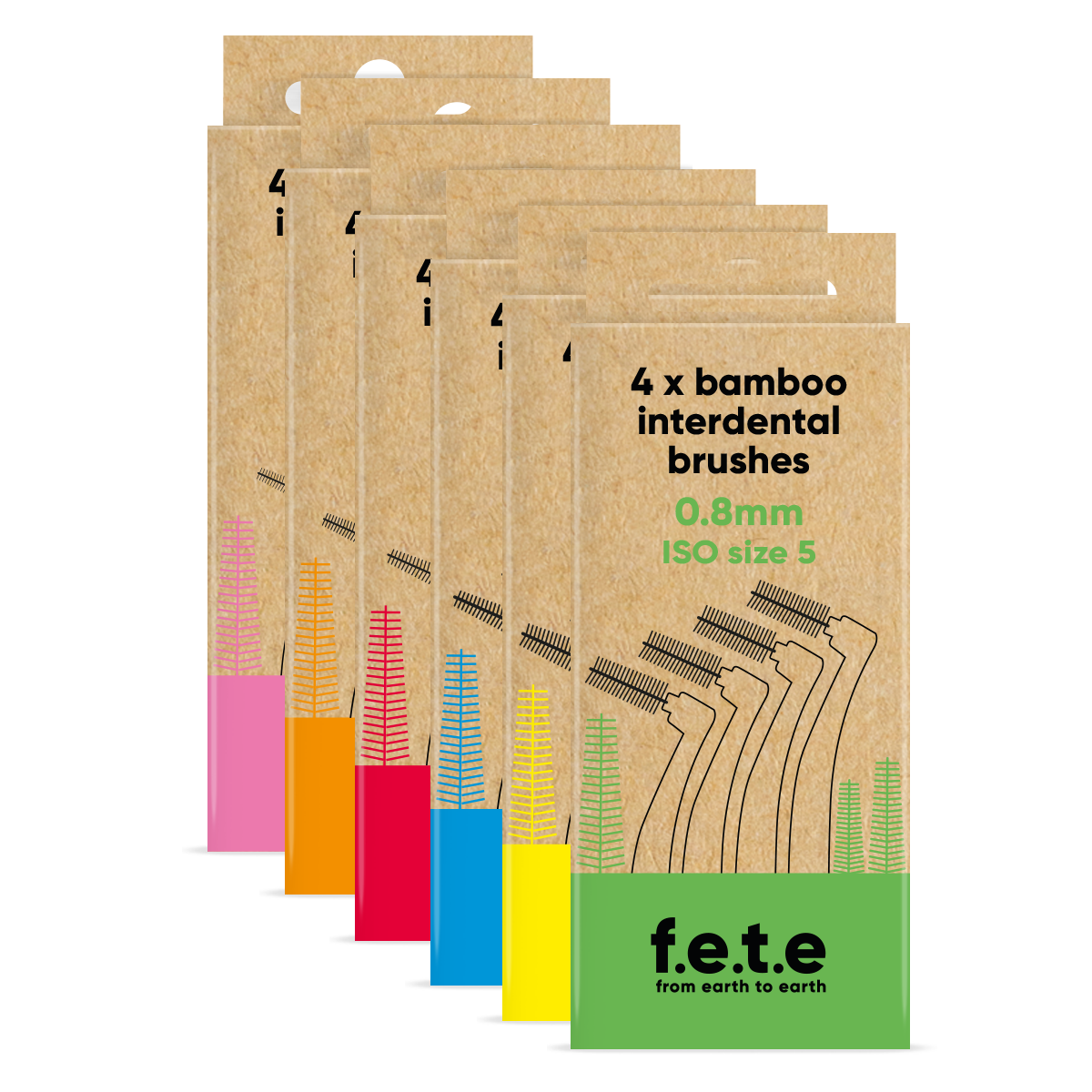 Bamboo Interdental Brushes
£3.75 — or subscribe and save 15%
Our new Bamboo interdental brushes are perfect for cleaning those hard to reach spaces between your teeth!
The beautifully angled design and long handles makes them ergonomic and easy to grip.
These come in a pack of 4 and have 100% BPA free nylon bristles and are available in all standard ISO colours and sizes.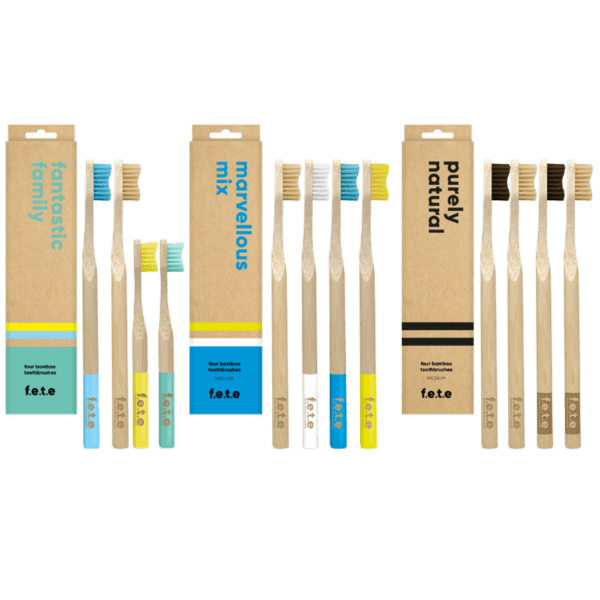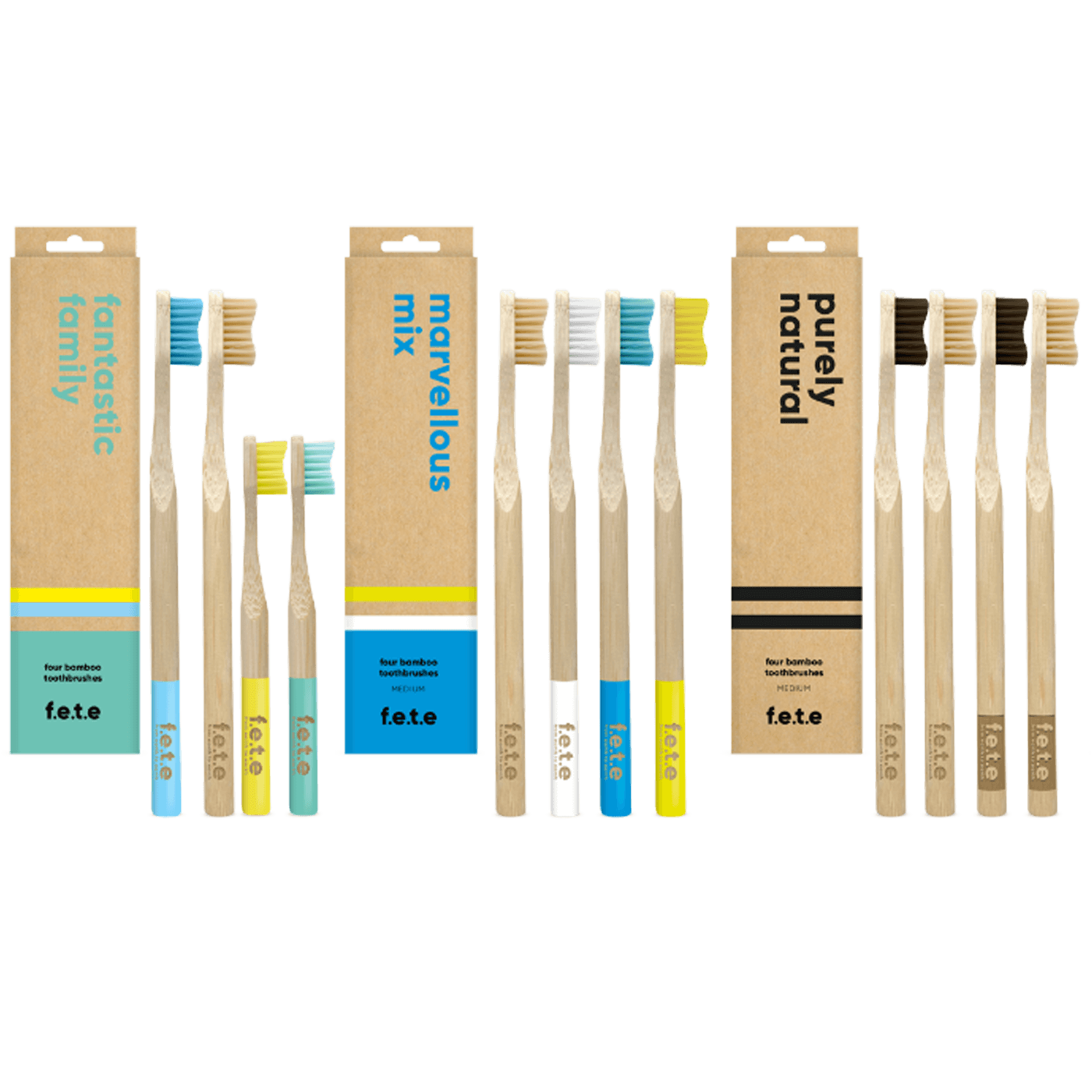 Make Your Own Multipack
£14.99 — or subscribe and save 15%
Perfect for the family, trips away or for when you simply can't choose your favourite. We have a variety of multipacks ranging from all natural to family favourites.
Any colour, any combination, but still always beautiful, biodegradable, recyclable, sustainable & vegan!