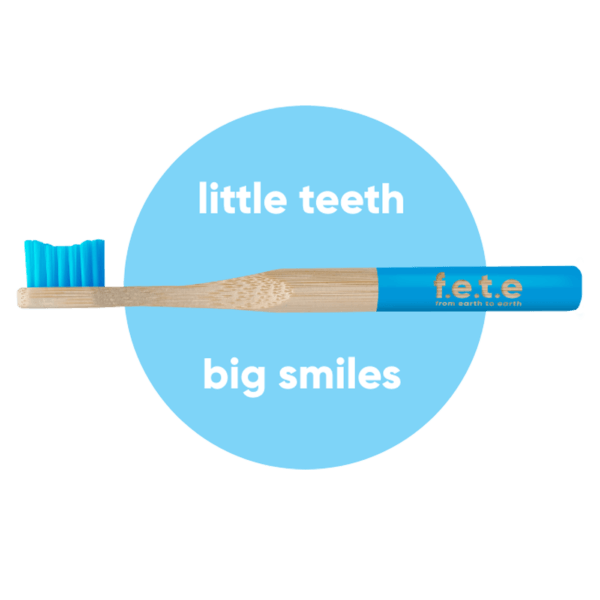 Children's Bamboo Toothbrush
£3.99 — or subscribe and save 15%
The kids will love the smooth natural colourful Bamboo toothbrushes, with soft recyclable bristles.
Perfect for little teeth and the environment too!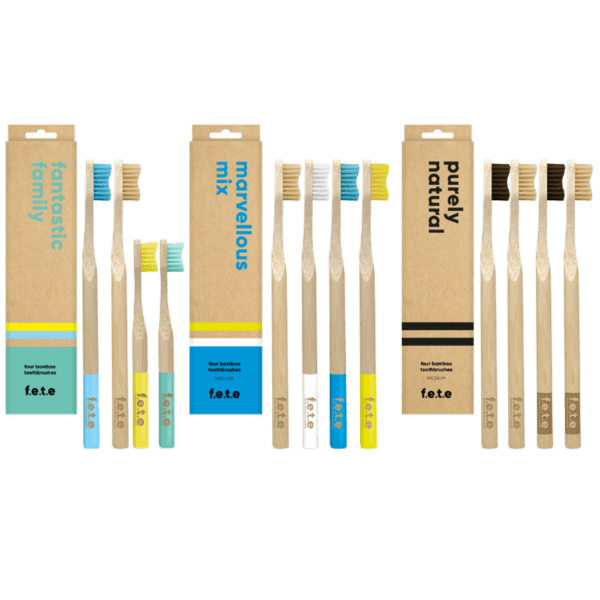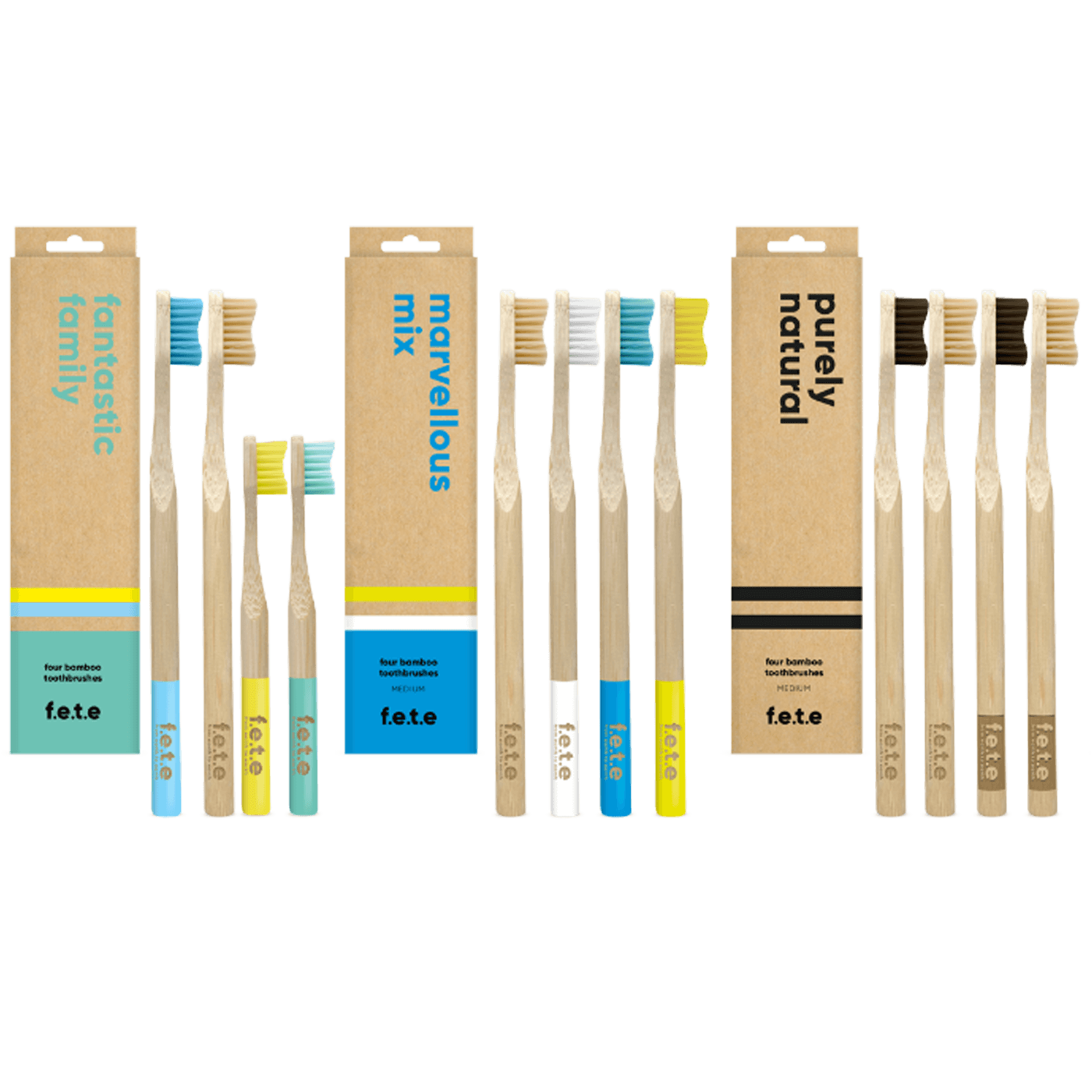 Make Your Own Multipack
£14.99 — or subscribe and save 15%
Perfect for the family, trips away or for when you simply can't choose your favourite. We have a variety of multipacks ranging from all natural to family favourites.
Any colour, any combination, but still always beautiful, biodegradable, recyclable, sustainable & vegan!