Disease, Malnutrition, War, Famine — The Cost of Drought
Living in a country such as England, you'll rarely think about the impact of drought on your environment – especially when you're experiencing 2 weeks of non-stop rain. But it's important to realise over two billion people are affected by drought worldwide. Droughts have many ramifications such as leading to disease, malnutrition, war, famine, lack […]
Post date
Monday 11th October 2021
Tagged
Living in a country such as England, you'll rarely think about the impact of drought on your environment – especially when you're experiencing 2 weeks of non-stop rain. But it's important to realise over two billion people are affected by drought worldwide.
Droughts have many ramifications such as leading to disease, malnutrition, war, famine, lack of sanitation and more. A recent study by The World Resources Institute lists 44 counties as having high baseline water stress.
In Morocco, there were food riots and economic collapse helped by drought. In Syria, 1.3 million people were displaced. In Mali, the ranks of armed rebels increased and in Libya, two million people were cut off from their water supply by an armed group.
The BBC created an in-depth article on "How water shortages are brewing wars".
Though there is much doom and gloom surrounding the effects of droughts, there is some good news on the horizon.
This good news comes in the form of improved water strategies such as wastewater treatment, drip irrigation, and inexpensive high tech monitoring systems that can shore up supplies and reduce waste.
These strategies can have a massive impact on existing water availability.
Another step towards solving the problem of drought is the extraordinary improvement in water location technologies. Technologies such as Geographic Information Systems and advanced instrumentation combined with a proprietary analysis method advanced by the science-based international environmental non-profit called Lawrence Anthony Earth Organization (LAEO) and their for-profit partner, AquaterreX. Their cutting-edge system of combined technologies enables them, with an almost 100% success rate, to find and drill for an enormous and practically untapped source of water, found at depths significantly deeper than shallow aquifers. They call this advanced system Deep Seated Water Technology™ (DSW Tech™) and are using it to tackle regional water shortages.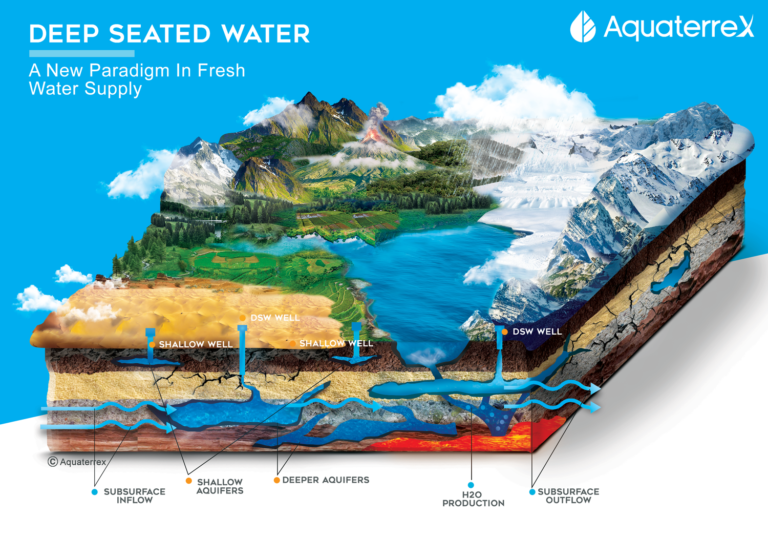 Click here to read the full article on AquaterreX's website and discover how deep seated water can help with sustainability.
This is just another reason that "from earth to earth" is proud to support the Lawrence Anthony Earth Organization (LAEO) with every single sale we make!